Kirsten Andersen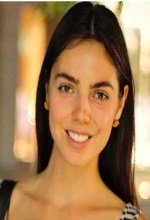 "As the sole governor who is a current graduate student, I bring to my role a contemporary, hands-on knowledge of how York interacts with its researchers, employees and students."
Two degrees in political science and PhD research in international relations and Canadian politics have prepared Kirsten Andersen for her latest learning and leadership opportunity as a member of York University's Board of Governors.
Kirsten is the only University governor who is also a current graduate student, researcher and teaching assistant. A PhD candidate in York's Jack and Mae Nathanson Centre on Transnational Human Rights, Crime and Security, she is researching the interaction between unmanned aerial vehicles, emerging weapons technologies and international humanitarian and human rights laws, norms and regimes.
She is a teaching assistant in a second-year introductory international politics course. Previously, Kirsten was the co-chair and founding member of Women in Political Science at York University; vice president of the York division of Women in International Security Canada; and a representative on the CUPE Toronto District Council.
Prior to beginning her PhD studies at York in 2015, Kirsten completed a Master's degree in international relations at the University of Toronto and an undergraduate degree in political science at the University of Calgary. She has received many awards for her academic work, including the 2019 Nathanson Centre for Transnational Human Rights, Crime and Security Graduate Fellowship.
A talented performer and opera aficionado, Kirsten is a former member of the Calgary Opera. She appeared in the chorus of several productions, including Aida, Pagliacci and Falstaff.