Kate Duncan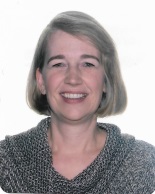 "Seeing students overcome adversity inspires and motivates me to work toward making meaningful change."
A single photograph sums up Kate Duncan's, BA'99, nearly 20 years of experience as a York University staff member, more than half of it focused on mentorship and increasing student engagement. The snapshot captures more than 130 student volunteers at a recent Fall Campus Day — a sea of red York jackets and smiling faces.
"It serves as an excellent reminder of the capacity for student pride at York and the importance of student involvement," says Kate.
Continuing to foster these invaluable connections and provide greater insight into the potential barriers facing today's students are among her goals as a York University governor.
As the senior planner for on-campus recruitment and events in the Division of Students, Kate is the key organizer of York's central recruitment activities, including the Ontario Universities Fair, Fall Campus Day and the Spring Open House, which attracts upwards of 7,000 visitors to the Keele campus each year. She also coordinates campus visits for hundreds of prospective students and their families, local schools, international visitors and community groups.
Prior to her current role, Kate worked in Student Services and International Relations, the Schulich School of Business, the York English Language Institute and Admissions. She is a two-time nominee of the Voice of York Award honouring the University's top front line ambassadors.
Kate recently completed a Master of Education in Educational Leadership Studies at Memorial University in Newfoundland.