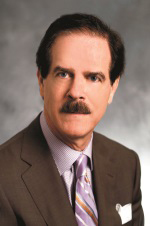 BA, LLB, LLM
Maxwell Gotlieb was appointed to the Board of Governors on July 1, 2018 and serves as a member of the Land and Property Committee.
Mr. Gotlieb is an alumnus of York, having earned all three of his degrees (BA, LLB and LLM) here. He has a long and special history with the University. Mr Gotlieb was a sessional professor at the Osgoode Hall Law School, a member of the Board of Directors of the York University Foundation, a Director of the York to the Power of 50 campaign, and a member of the President's Advisory Council under Dr. Shoukri. When York University was the designated recipient of funds raised by the Brazilian Ball in 2006, he, together with his wife, was the Co-Chair of the event. For his many and varied contributions to the University, he was the recipient of the Bruce Bryden Alumni Recognition Award in 2007. His passion for and commitment to York continues to be strong.
Currently Max is the Vice-Chair of the Mount Sinai Hospital Foundation; he is also a member/past member of several charitable boards and foundations, including the Baycrest and several for-profit corporations. Max is involved in numerous business activities through his family office in the real estate and private equity fields. He is a partner at the law firm of Cassels Brock & Blackwell, LLP, in Toronto, where his areas of expertise include taxation, charity and not-for-profit and private equity.