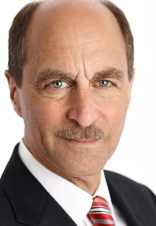 BA (Hons), MBA
Ken Silver was appointed to the Board of Governors on October 2, 2018 and serves on the Investment and Land and Property Committees.
Ken has more than 30 years of experience in retail and commercial real estate, and in the retail industry. Ken has been President and CEO of CT Real Estate Investment Trust (CT REIT) since leading the REIT's Initial Public Offering in 2013. Previously, he was SVP, Corporate Strategy and Real Estate for the REIT's majority unitholder, Canadian Tire Corporation, Limited and President, Canadian Tire Real Estate Limited.
Ken holds a Bachelor of Arts (Honours) degree from Queen's University, a Master of Business Administration degree from McGill University and has completed the Directors Education Program at the Institute of Corporate Directors at the University of Toronto.
Ken has served on many Boards including Eva's Initiatives for Youth (2004-2010), Build Toronto (2009-2013), Real Property Association of Canada (2016-Present) and CT REIT (2013-Present).