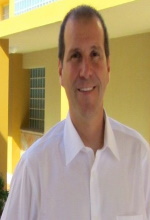 BA (Hons.), BA, MA, PhD
Jose Etcheverry was appointed to the Board of Governors on July 1, 2019 and serves on the Investment and Land and Property Committees.
Jose Etcheverry, BA Hons (Geography & Environmental Studies, York), MA (Geography & Environmental Studies, U of T), PhD (Geography, U of T) is an Associate Professor in the Faculty of Environmental Studies. He is Co-Chair, Sustainable Energy Initiative (SEI). His work is focused on developing practical policy solutions to climate change through collaborative efforts, particularly in strategies to develop all renewable energy sources to their full potential and in finding new ways to communicate effectively about solutions to climate change and energy problems.
As Co-Chair of SEI he is working on efforts to advance the Global Campaign for 100% Renewable Energy in key cities in Canada and internationally through the development, with the best national and international partners, the new International Renewable Energy Academy (IREA) which will provide unique opportunities based on experiential learning. His research focuses on climate change mitigation strategies, storage solutions for renewable energy, transportation and renewable energy, and sustainable energy development at York University. He is part of the Scientific Committee of the International Renewable Energy Storage Conference that is held every year in Dusseldorf, Germany. He also worked with the Work in a Warming World (W3) project on Adapting Canadian Work and Workplaces to Respond to Climate Change and with the Canadian Urban Transit Research and Innovation Consortium.